MEET US
Joe Romeo, Agency Owner / Licensed Insurance Agent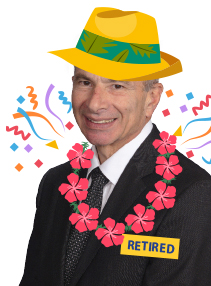 Joe Romeo was born in Brooklyn, New York and graduated from NYCCC with a Sales and Marketing Degree. In Manhattan, he worked in different fields including a brokerage firm on Wall Street, DuPont Chemical in the Empire State Building, SCM, and Pitney Bowes.
He took a position with McGregor Sportswear, which led to a thirty-year long career in the wholesale apparel business with his company Romeo Sales. They represented manufacturers all over the world and their customers across the US ranged from department stores including Dayton's, Donaldson's, Kohl's, Sears, JC Penney, to big box stores including Target and Walmart.
In 2002, Joe took a position as VP of Sales and Marketing with a spinoff company of 3M and worked with ear canal technology. With this position Joe traveled throughout Europe and Asia lecturing and working with companies who manufactured hearing aids and protective hearing products. During this time, he also completed a Mini MBA program at St. Thomas University in Minnesota.
After obtaining his insurance licenses, Joe began a successful career with Humana Insurance in Minneapolis. In 2013, he founded MediChoice Insurance Agency with his son James to provide a specialized agency for Baby Boomers who are now eligible for Medicare. MediChoice Insurance Agency represents all the plans available in the State.
Joe fully retired in 2021  But we are so happy for him!  So after living in the Twin Cites since the mid 1980's he has sold his home in Minnesota in 2022 and headed for warmer air.  He currently resides in The Villages in Florida and enjoys entertaining friends and family, Hiking, Fishing, Golf, Riding his Bicycle, and being able to travel with his wife Linda.
Joe's parting words...  "We are living the retirement dream!"  "Thank you all for all the years and allowing me to help you.  Hope to see you all on the golf courses and beaches of the world."
---
James Romeo, Agency Owner / Licensed Insurance Agent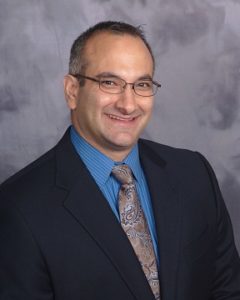 James Romeo graduated from the University of Wisconsin-Stout with a bachelor's degree in Hospitality and Tourism Management. He has worked in various hotel management positions at Walt Disney World in Orlando for almost 10 years, where he learned world class customer service. James returned to Minnesota as the Front Office Manager at the Sheraton Hotel in Bloomington. After his hotel career he was looking for other opportunities.
In 2007 after 14 years in the Hospitality Industry, he changed careers to the Insurance Industry. James now holds licenses for Property/Casualty, Life, and Health Insurance.
His experience includes working at Principal Financial Group, State Farm, Assurant Health and Humana. Using his customer service background and an educational approach James enjoys helping individuals and families understand their insurance options, and most of all, helping seniors navigate Medicare to find solutions for their insurance needs.
In 2013, James and his father Joe Romeo founded MediChoice Insurance Agency, specializing in Medicare Insurance and represent the leading Medicare Insurance companies in the Twin Cities.
James and his wife JoAnn live in Brooklyn Park, MN with their rescue dog Dory. In free time he likes to go off-roading in his Jeep, play golf, snowboarding, and being outdoors in general.
---
Teresa Johnson, Sales Support Manager / Licensed Insurance Agent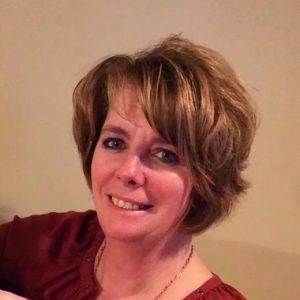 Teresa Johnson was born and raised in New Hope, MN. She received her Administrative Management Degree from North Hennepin Community College. She worked numerous customer service jobs until she started a family and since then has worked in the Financial Service Industry for the past 25 years. Teresa worked alongside her husband for many years helping run a very successful business. Teresa started working for us in 2018 receiving her Life & Health Insurance License the same year. She is currently our Sales Support Manager.
Teresa currently lives in Andover with Her husband Drew and are the parents to 4 children: Benet, Mallory, Kaisa and Saxon. They also have a son in law Alex and two grandchildren Mia and Thomas. In her free time, she enjoys spending time with Family and Friends, setting puzzles, baking, cooking, and spoiling her grandchildren. She enjoys bringing her office skills and many years of client service to MediChoice Insurance Agency.
---
Kaisa Johnson, Administration Assistant / Licensed Insurance Agent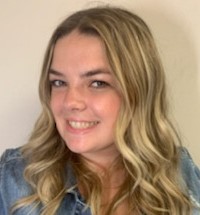 Kaisa Johnson was born and raised in Minnesota. She graduated from Andover high school in 2015, and received her cosmetology license in 2016. She has been working in the customer service industry since she was 16. With her Cosmetology license she went on to work at Lili salon spa in Edina, a local magazine, and got the chance to participate in New York fashion week. Kaisa realized that doing hair full time was not for her, so she now enjoys being able to do it on the side. Kaisa received her Life & Health Insurance License in 2020 and currently is our Administrative Assistant.
Kaisa currently lives in Richfield with her boyfriend Preston and two cats Covid and Alani. Winter is her favorite season and she love doing any type of craft, setting puzzles, bowling, and hanging out with family and friends. She enjoys being able to help people through whatever situation comes up and find the best solution. She loves that she gets the opportunity to work with her mom every day, and is able to provide the best customer service to all the wonderful clients of MediChoice Insurance Agency.